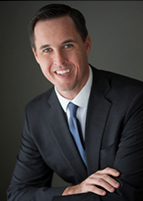 ANDREW HARDEN BARNETT
Andrew Barnett is an Associate Attorney with a focus on civil trial practice. He previously served as an Assistant State Attorney in the Twentieth Judicial Circuit. At the State Attorney's Office, Andrew prosecuted a wide variety of cases and successfully presented many jury trials. He also presented trials in Broward County while performing an internship with the City of Fort Lauderdale.
Prior to practicing the law, Andrew worked in the real estate industry as a licensed realtor and certified appraiser. He also worked in the energy industry as a regulatory analyst. This experience continues to influence Andrew's legal practice. His top priorities remain client satisfaction and attention to detail.
Otherwise, Andrew is a proud alumnus of the Virginia Commonwealth University and the St. Thomas University School of Law. He earned a Juris Doctor with magna cum laude honors and graduated near the top of his class. Andrew is a devout member of the Thomas A. Edison Congregational Church in Fort Myers, Florida. The Barnett family has four attorneys currently practicing law in southwest and southeast Florida.