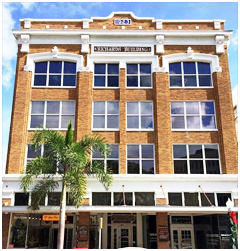 Founded in 2000 by Mark Yeslow and Steve Koeppel; Yeslow, Koeppel & Anderson concentrates its practice in Civil Trial litigation in both State and Federal Court. Also, Our staff includes partners Steve Koeppel, Mark Yeslow and Robert Anderson, as well as associates Tim Kizzire and Madeleine Bischel.
We are dedicated to providing superlative client service through knowledge of the subject matter and hard work. Our firm focuses on client satisfaction while also maintaining a cost effective approach to each matter. Continuing relationships between our firm and our clients is the lifeblood of our practice.
We have successfully litigated cases throughout Southwest Florida from Tampa to Naples at the trial and Appellate levels. Between shareholders Steve Koeppel and Mark Yeslow, the firm has over 150 verdicts to its credit.
Our emphasis is in defending insurers, self-insureds and corporate clients.
Our attorneys all have a long history of practice in Southwest Florida with both Mark Yeslow and Steve Koeppel beginning their practice here in 1986. Steve began his practice at Henderson Franklin where he practiced from 1986 to 2000. Mark began his practice at the 20th Circuit State Attorney's Office before joining Jeff Troy leading to the formation of Troy & Yeslow P.A.
Our firm is conveniently located in downtown Fort Myers in the historic Richards Building on Hendry Street. Our office location is a short walk to both the State and Federal Courthouses.
With close proximity to the Court system and spacious offices, our firm frequently serves as local counsel to out of state firms litigating in this area.
If you have any questions or comments about our firm, please contact us. We look forward to serving you.