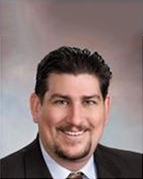 GREGORY T. BEVILLARD
Greg Bevillard is a trial lawyer with extensive experience in general and complex civil litigation in a wide variety of areas, including construction law, premise liability, products liability, commercial litigation, wrongful death, personal injury and mass torts. In the area of construction, he has represented contractors, subcontractors, developers and owners including construction defect claims, breach of contract and other disputes.
He began as an Assistant State Attorney for the 20th Judicial Circuit in Lee County, Florida. From there, he went on to work for two large state-wide litigation firms which provided him with extensive experience litigating cases involving multi-million dollar claims. Throughout his legal career he has represented numerous clients-from single family homeowners to small business owners to national corporations.
He has been a resident of Southwest Florida since 1980. He lives in Ft. Myers with his wife, Bielka and three children, Olivia, Julian and Lucian.